About Me
The girl in the studio...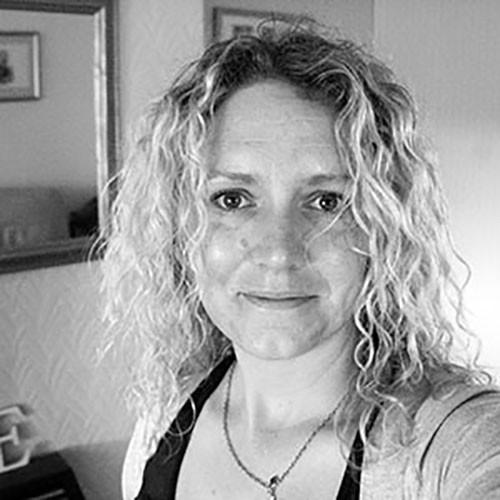 I am a lifelong Maker Of Stuff, from making outfits for my teddy bears when I was little to making my own clothes when I was a teenager. I made an amazing Mary Quant off the shoulder mini dress in green crushed velvet and a pair of electric blue, stretchy satin trousers (It was the 1990's). In my twenties it was card making, scrapbooking and small DIY projects as I was now a homeowner.
One of the most common things people would say when they were looking at something I'd made was "Oh, that's so clever, I could never do anything like that" My reply would always be "Of course you can, you just need someone to show you how" That's how Crafty Alchemy (the Studio's sister company) was founded, I wanted to show people who said they couldn't make stuff that they could by creating "make it yourself" kits with really easy to follow instructions that contain everything you need (except scissors) to make the finished item.
This re-ignited my love of colour, design, drawing and textiles. In 2015 I started to study Surface Pattern Design and here I am, designing fabrics, wallpapers, patterns for apparel along with home decor items and DIY projects. I've gone full circle and am now doing what I dreamed of doing over 21 years ago when I was studying Fashion, Textiles and Design at college.
I want to help you to bring colour and pattern into your life and home, to help you make your home your happy place, a place that is a joy to come home to, warm, welcoming, cosy, filled with love and colour.
I want to bring colour, sunshine and joy to grey, rainy days. All of my patterns and products are designed to make you smile every time you see or use them, whether it's a tea towel whilst you're drying the dishes, drinking a mug full of tea or the duvet cover on your bed.
I believe in home, family and friends, in joy and happiness, in unicorns and magic. I believe that colour brings happiness to your soul. I believe that your home is at the heart of your family and that it should be your sanctuary.
I love tea & cake.
Every room in my house is painted in a different shade of aqua or blue. I didn't even realise until I mentioned to my husband that the living room needed painting and he asked me which shade of blue I'd be using this time!
My favourite outfit is my pyjamas.
My favourite author is Sir Terry Pratchett.
When I was little I wanted be either a Mad Scientist or an Inventor when I grew up.
When I was a teenager I spent one Christmas working as an elf in Santa's Grotto at our local supermarket.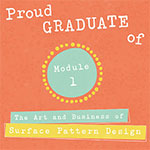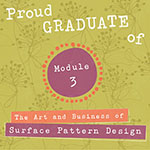 If you'd like to work with me, collaborate with me or just get in touch, you can ping an email to me at: [email protected]