Welcome To Claire Salisbury Studios
Make your home your happy place
At Claire Salisbury Studios I want to help you make your home your happy place. I design colourful patterns for fabrics, home decor, a variety of home wares and stationery that make you feel happy every time you see them or use them, whether it's a colourful tea towel whilst you're drying the dishes, having a cup of tea in your favourite mug or the snuggly duvet cover on your bed.
At the moment you can find my designs and items featuring my designs here. And I will be adding some lovely new products to the Studios Shop in the near future.
Come on over and visit the blog to find out what's been going on here in the studios, find all of our latest news and check out our regular projects. Just click the button ....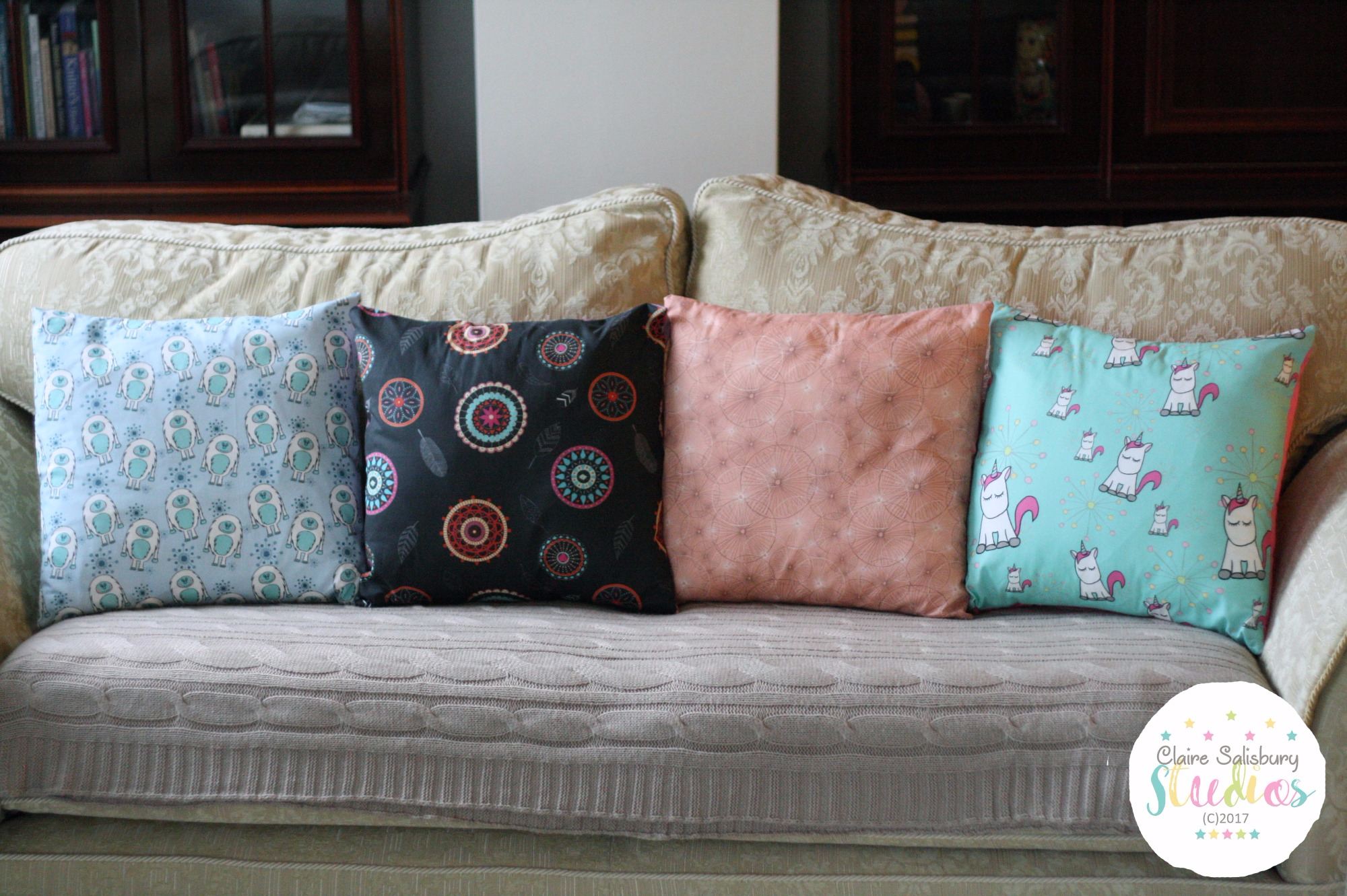 A selection of handmade cushions made with fabrics designed by me and printed here in the UK.
If you'd like to work with me, collaborate with me or just get in touch, you can ping an email to me at: [email protected]
If you want to be first to hear about our latest exciting news, projects, designs and special offers be sure to sign up to our newsletter.