Colour Palette Challenge - Sugar Skies
Posted on
Like most designers I have a big love of colours, colour palettes and colour combinations, actually, if I'm honest, it's probably more of an obsession. My Colour Me Happy board on Pinterest currently has 628 pins and every time I go on there I always add one or two more (at least), and I'm always taking photos of colourful things I see when I'm out and about.
It's time I did something with all of the colour inspiration I've collected over the years so I've decided to set up my own Colour Palette Challenge and you can join in too. On the second Thursday of every month I'll post a new colour palette to work from. You can create whatever you like, whether it's an illustration, a handmade card, a quilt, whatever you like.There are no rights or wrongs here, just be inspired by the colours.
So here is the first colour palette I've put together for you - Sugar Skies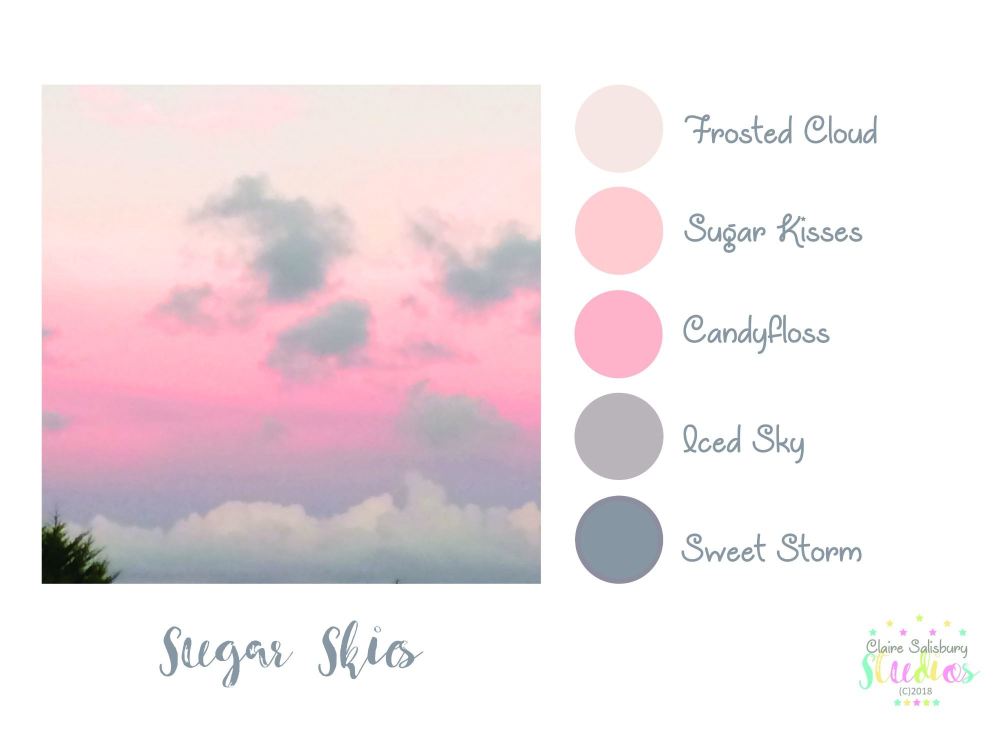 I really love all the different shades of pink, lilac, blue & grey in the sky in the early evening.
For this palette I decided to select random objects, found from all around the studio and photograph them as a group,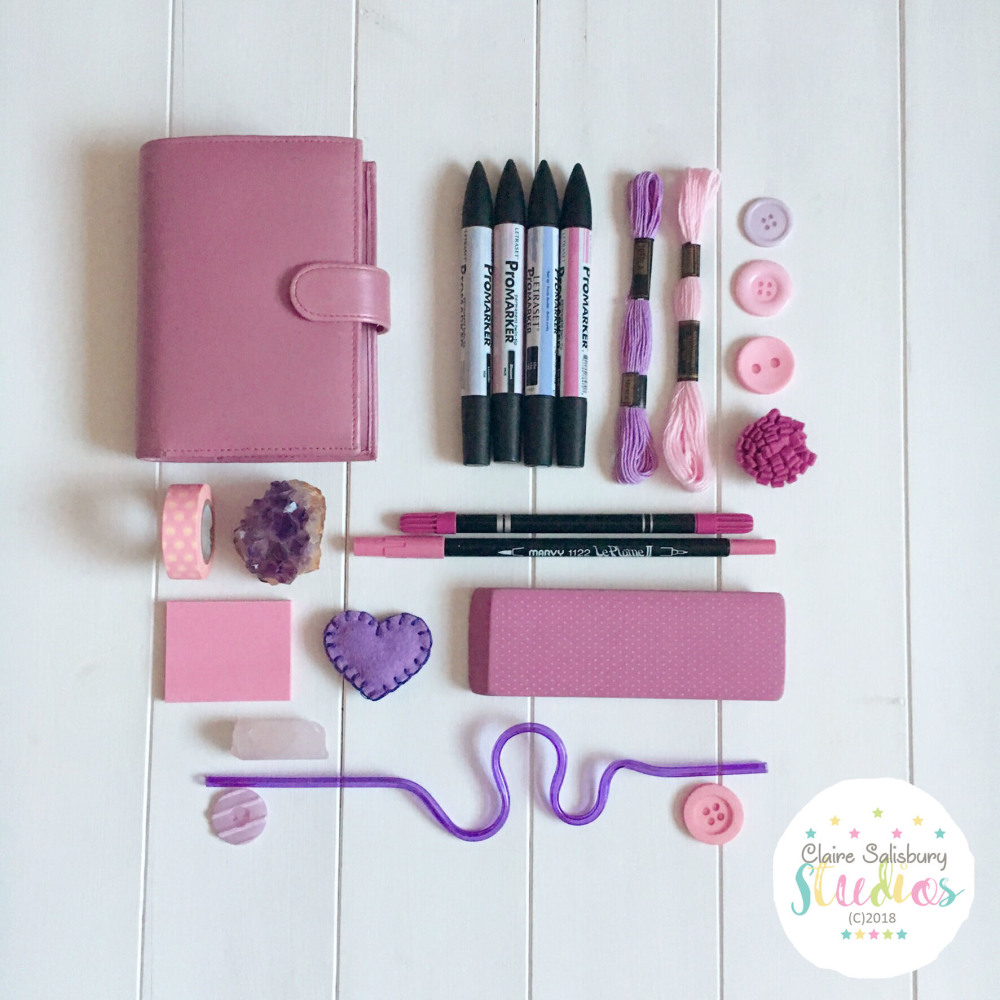 You can use what ever you like, I've used buttons, a novelty drinks straw, pens, embroidery thread, a giant rubber and a few other pieces.
Once I'd done this I then had a bit of a lightning bolt idea, I'm not only a designer and illustrator, I am also a maker of stuff and have been all my life, which means I have a huge amount of craft supplies here in the studio, so I'll also be using this challenge to use up some of my crafty stash.
My first Colour Palette Challenge craft is a scrapbook page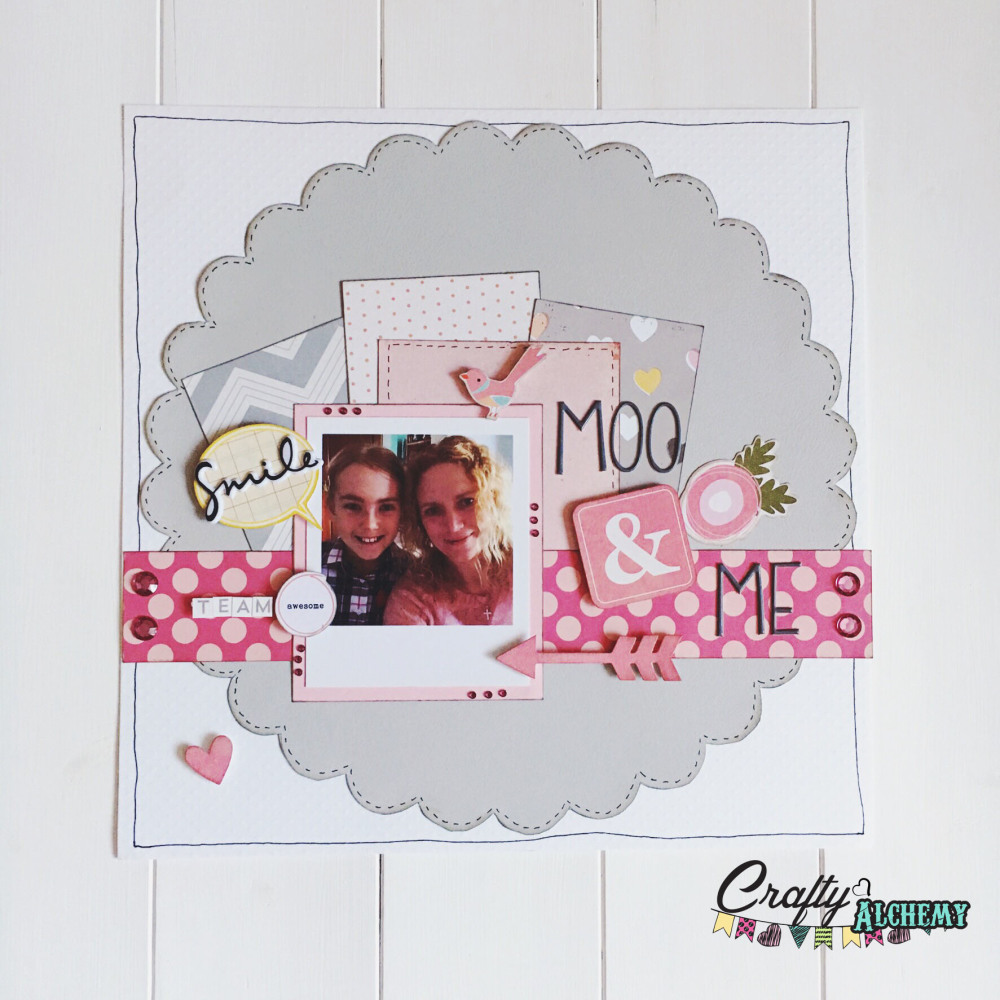 I'll also be running this challenge over on the Crafty Alchemy Blog.
There's no deadline and it is a "Just for Fun" challenge but I would love to see what you create using these colours, so be sure to either comment or here or tag me on Instagram or Facebook, you can also use the hashtag #colourpalettechallenge.
Stay colourful!