Winter School 2018 Part 1
Posted on
I've been taking part in Make it in Design's Winter School 2018 and I've been very busy working my socks off to complete the creative briefs before the deadline, which was yesterday (1/2/18) I managed to get 5 done out of the 6 briefs. I'm very happy with that. The only one I didn't complete was so very different to my usual style of work that I knew I didn't have enough time to create something that I was actually happy with, I've not given up on it though, I've put it to one side to attempt over the next few weeks.
There are 3 tracks to Winter School - Beginner, Intermediate and Advanced and I was taking all 3, I was extremely fortunate and very grateful to win places on Winter School this year and the Designer in a Year Bundle of courses from Make it in Design (so this year is going to be a little bit hectic but so much fun!)
The first brief for the Beginner Track was Neutral Art, I dithered about with it for a little while, not really making any progress so I moved on to the Intermediate Brief and came back to this one a bit later on, and this time the colour palette and concept just clicked and this pattern flew together,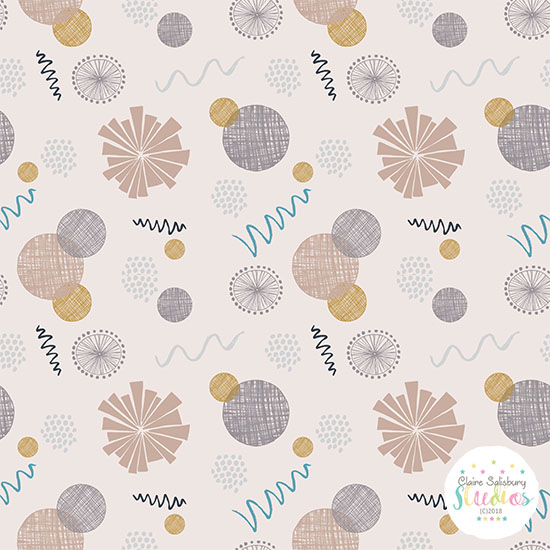 I think this pattern would look good as a kitchen pattern, maybe oven gloves and an apron and possibly tea towels, what do you think?
The second brief for the Beginner Track was called Autumn Equinox so I was pretty happy when I remembered that back in 2010 I made an Autumn Scrapbook so I had lots of Autumnal photos to use for inspiration for this one,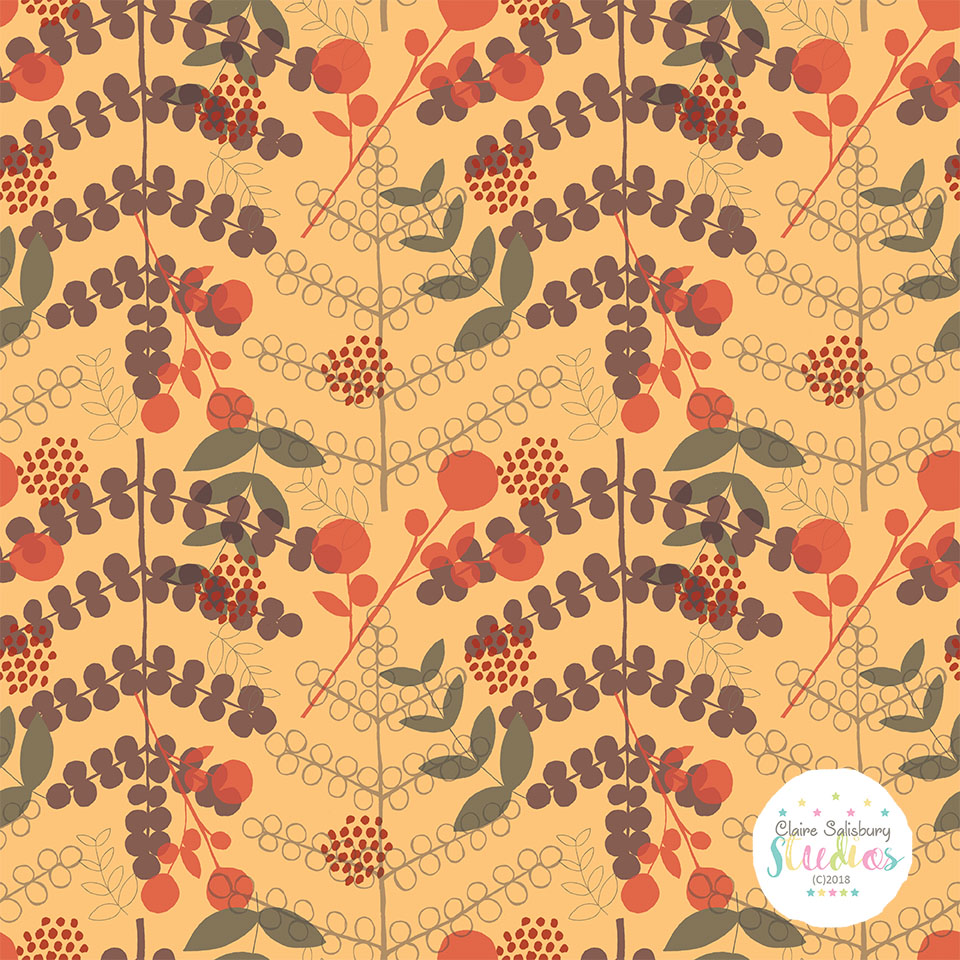 Initially I was working with the traditional Autumn colours, reds, browns, golds, oranges and khaki green. I love the colours of Autumn, it's my favourite season, but, true to my own style I found myself wondering what this pattern would look like with a black background, so I gave it a whirl and I love the results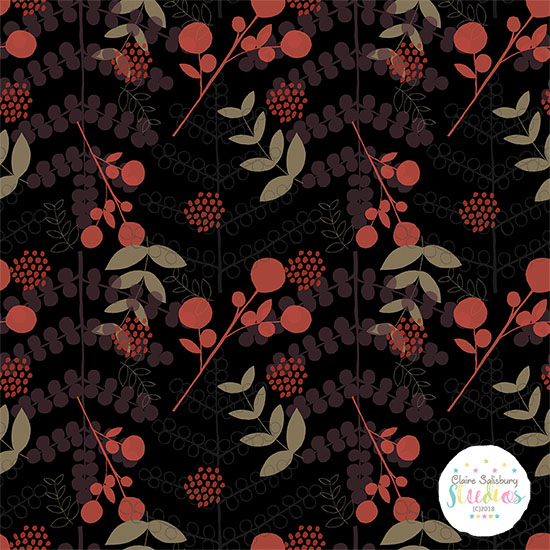 Even though the pattern is exactly the same and only the background has changed colour they look totally different, the first one looks light, fresh and a little bit crunchy (that makes total sense in my head!) but the second one looks dark and luxurious to me. I love that something as simple as changing the background colour can really turn a pattern on its head and send it off in a new direction.
I'm going to be creating collections of patterns for fabrics and various other things with all my Winter School designs and I can really see these Autumn ones appearing as wall paper on a feature wall, bedding and possibly cushions, I can't wait to see what the dark background pattern looks like on velvet, that's definitely going to be made into a cushion.
I've absolutely loved Winter School, now I've got a couple of weeks before the first Module of the Make it in Design courses, I can't wait!!!