Surface Patterns From Summer School - The Skullfest Collection
Posted on
Over the Summer I took part in Summer School run by Make It In Design. This year I decided to just take two of the tracks rather than all three to enable me to hone my collection creation skills, so I chose the Intermediate & Advanced tracks. The first brief for the Advanced track was Folk Fiesta, the brief being to create a folk inspired repeat pattern, drawing inspiration from vibrant, colourful blooms, folk art, Mexican motifs & Day of the Dead inspired imagery, I couldn't wait to get started.
I knew straight away I wanted to go for a Sugar Skull look & feel so I started off with some basic skull shapes and added lots of details so that each skull was unique.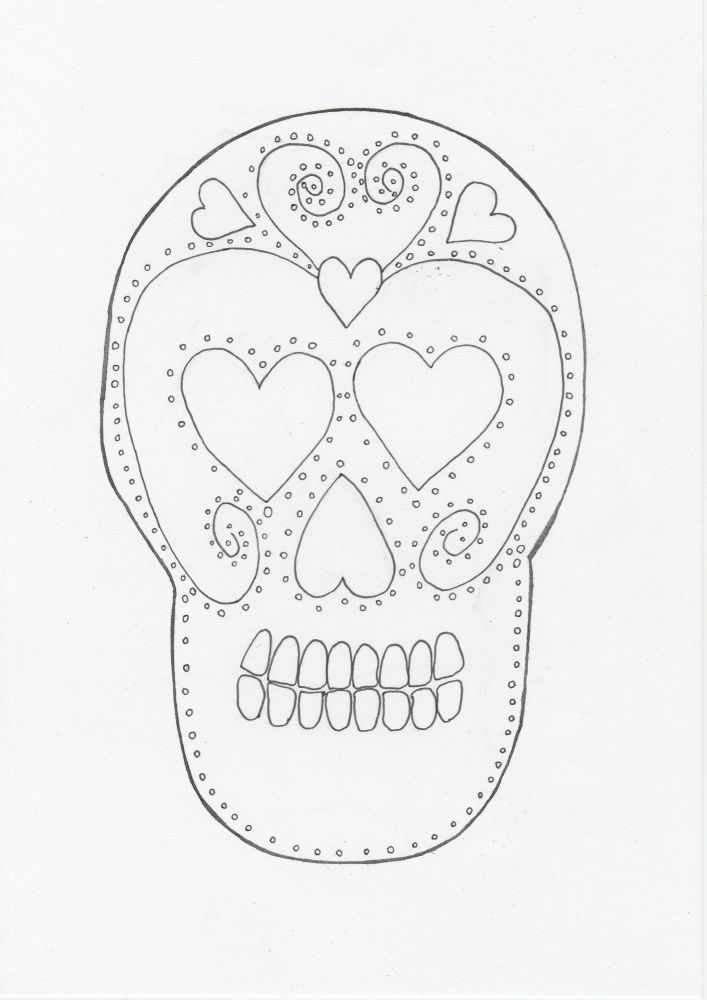 I ended up with 5 differently decorated skull sketches to use for the brief. I also chose some floral motifs from my ever growing collection of sketches.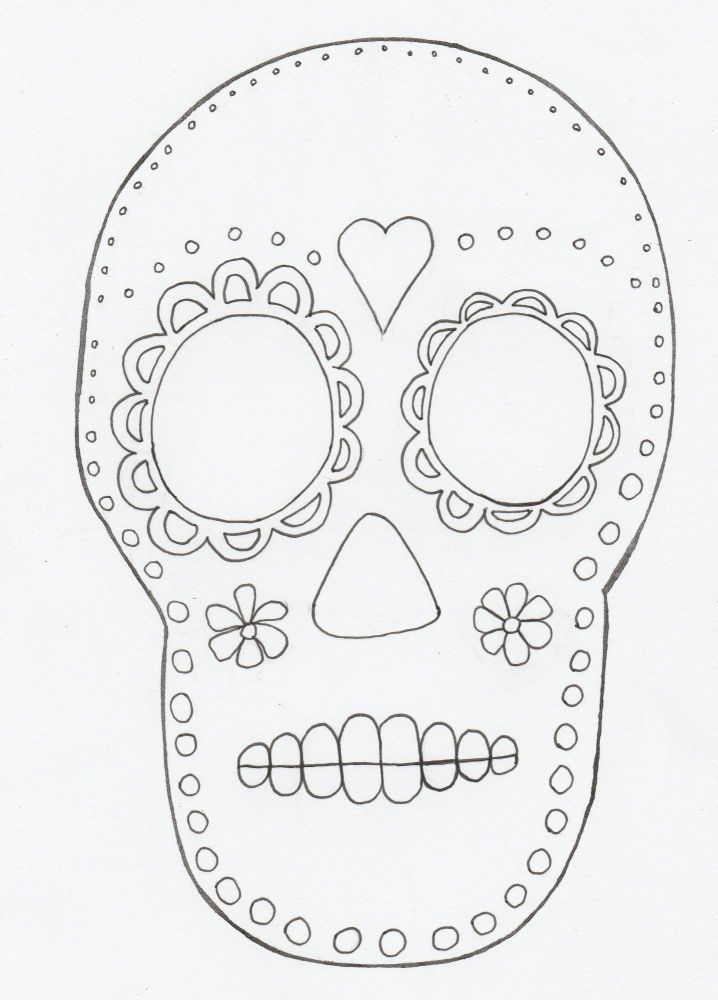 This was the first and my main pattern for this collection, I definitely have a thing for dark backgrounds, I love the way they make the colours pop.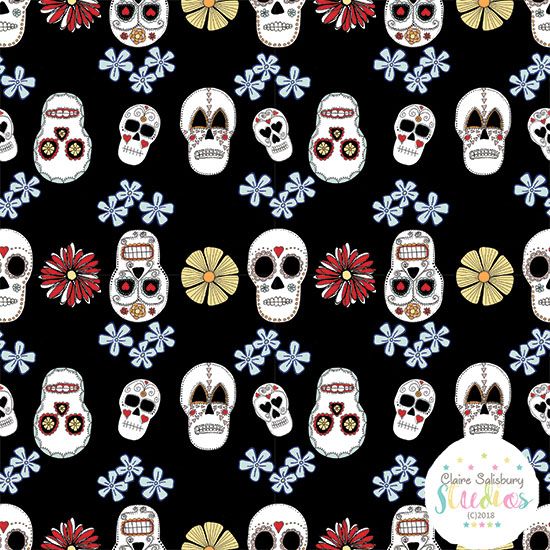 I also tried out a petrol blue background which I quite like too.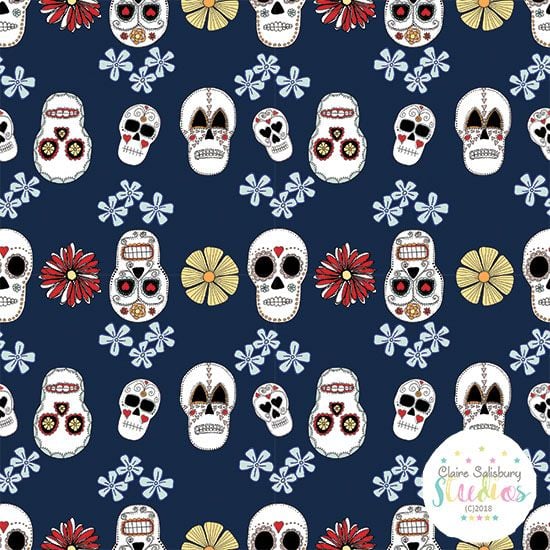 Then I began creating coordinates, with the main pattern being quite dark I wanted some lighter and brighter patterns in the collection. For this first coordinate I wanted to create a simplified version of the main pattern so I only used 3 of the skulls and added some pink to soften it a little bit.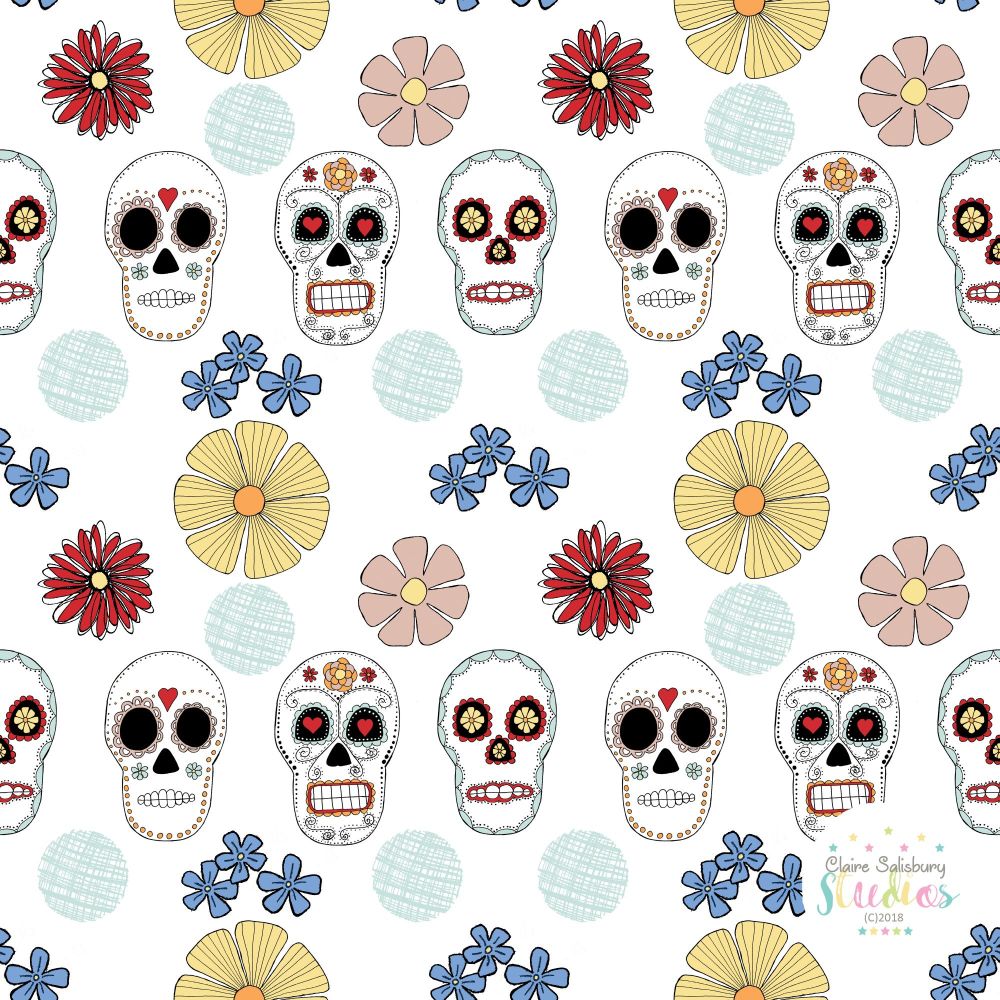 For the next two coordinating patterns I wanted to keep it simple with a floral & spot pattern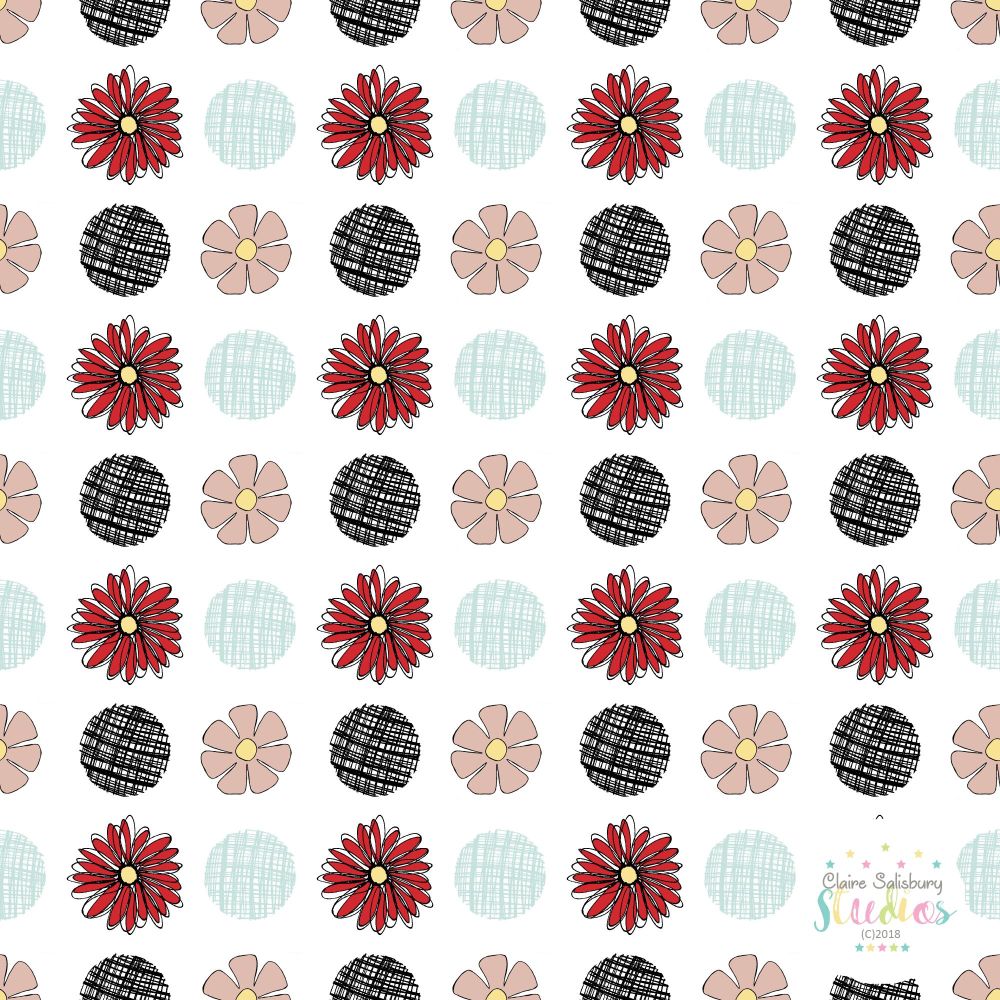 And this textured spot pattern in blue & black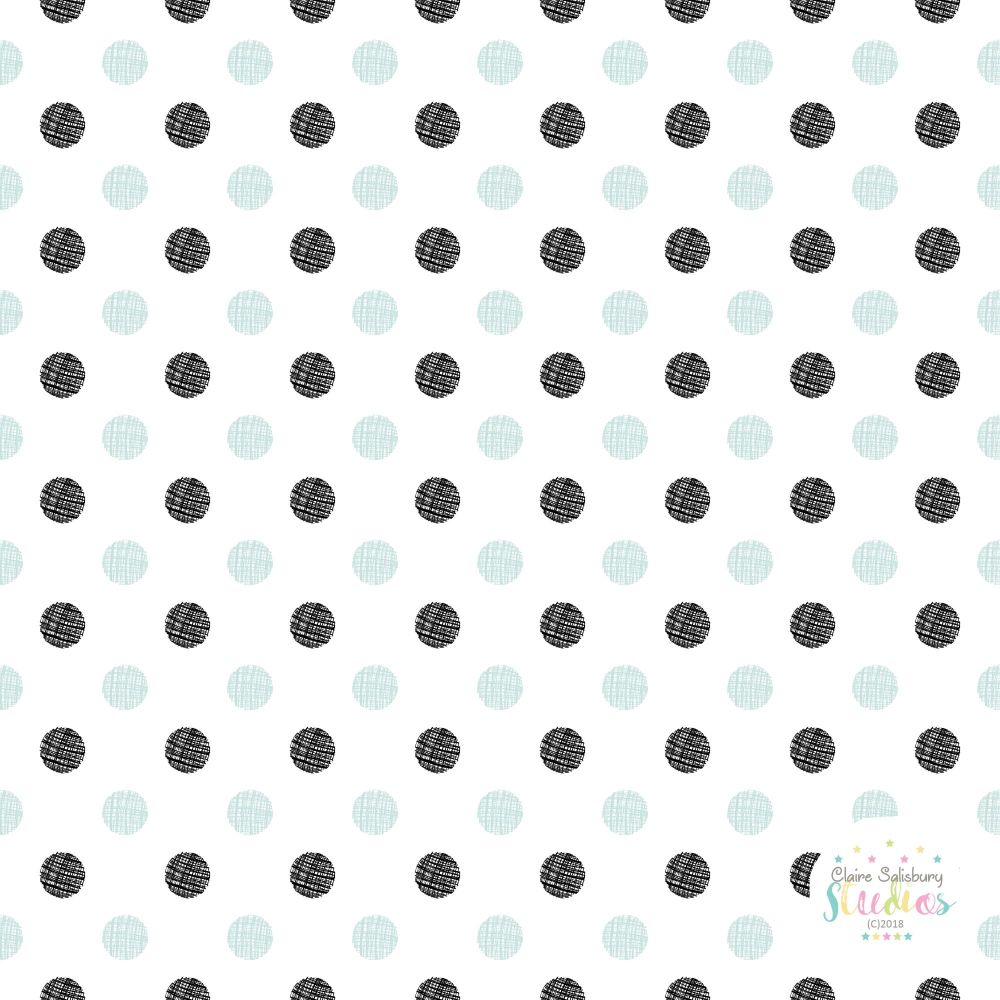 And here's the whole collection together. I had so much fun putting it all together and I'm seriously tempted to make some dungarees out of the pattern with the black background or maybe some pyjamas.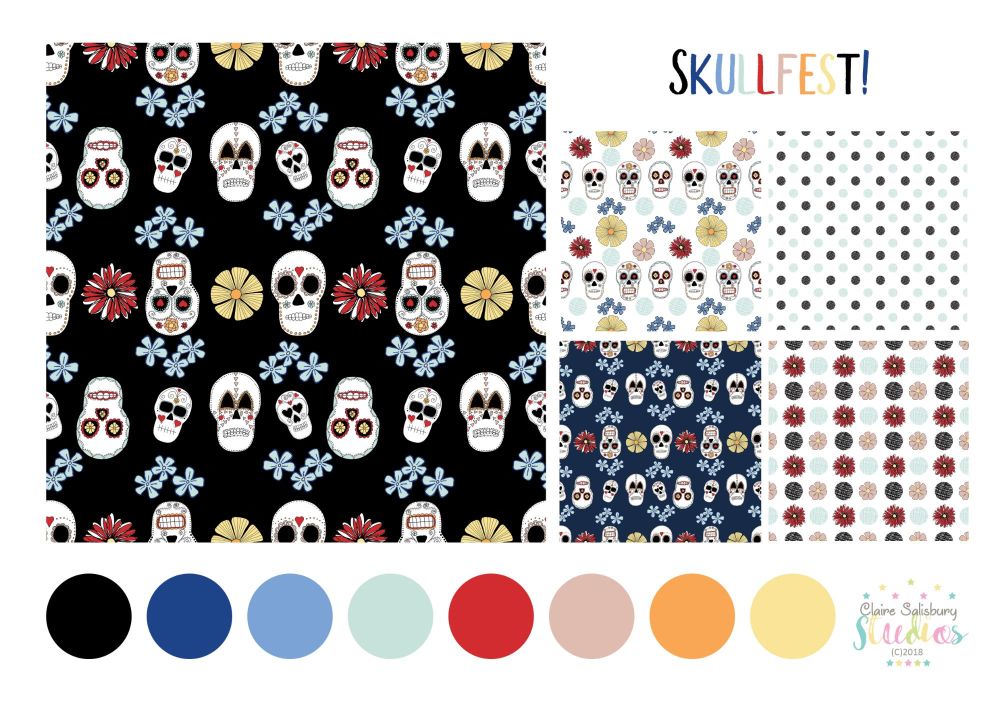 I'm going to be giving the website a bit of a freshen up over the next few weeks so if you stop by and it looks a bit odd, it's just me tinkering in the background.