PINK POP! - New Surface Pattern Design Collection - Part Two
Posted on
Hello there! I'm back with the second part of the Pink Pop! Collection today.
This first pattern was kind of a happy accident, I dropped the Hot Pink, White and Grey pattern over the top of the Grey and White Seed Head pattern, I had the opacity turned down a bit on the Pink & Grey so you could see the pattern underneath, I can't quite believe how it turned out, I love the layered look of this one.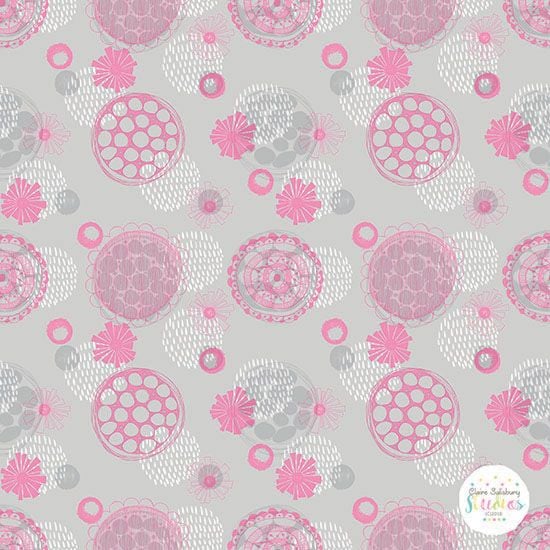 I have a definite weakness when it comes to spotty patterns, especially textured style spots. This super simple Textured Spot pattern is one of my favourites from this collection.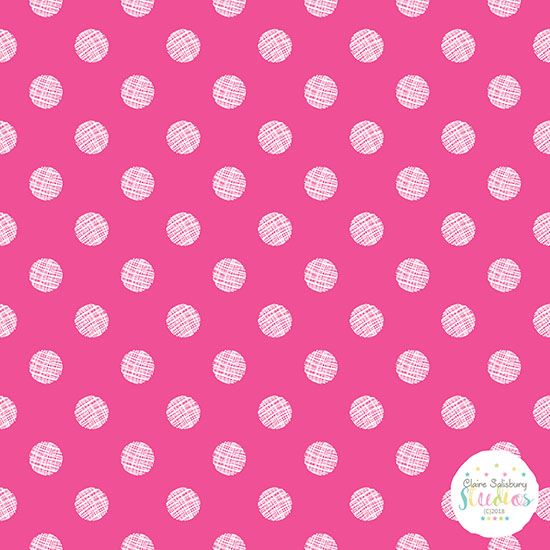 This is the Grey seed head pattern that ended up as a base layer on the first pattern and it adds a nice, simple touch to the collection.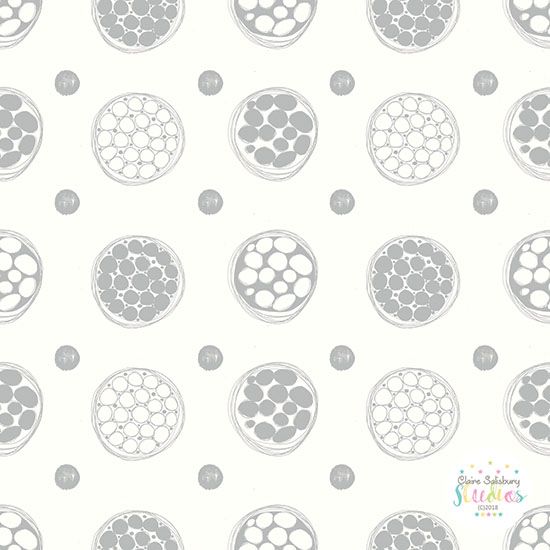 Next is this simplified version of the main pattern (featured in this blog post)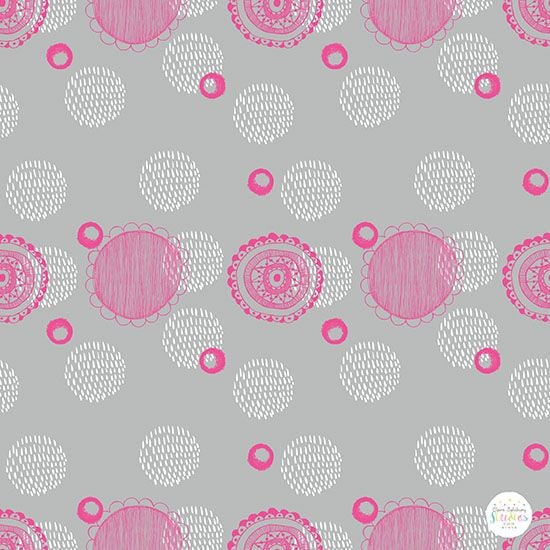 And you just can't beat a nice, clean stripe pattern, especially a big, chunky stripe!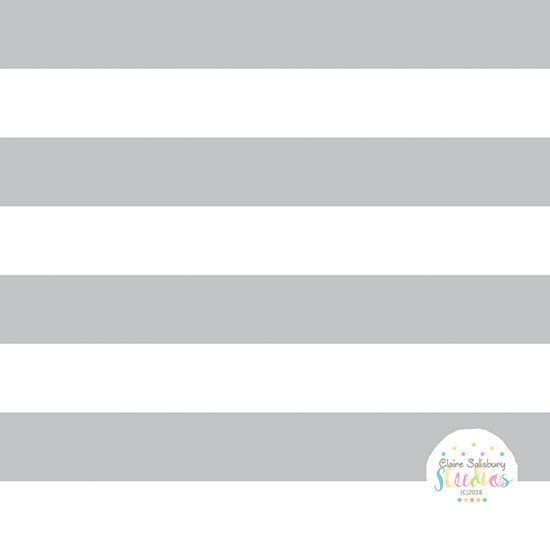 And here's part two of the Pink Pop! Collection all together.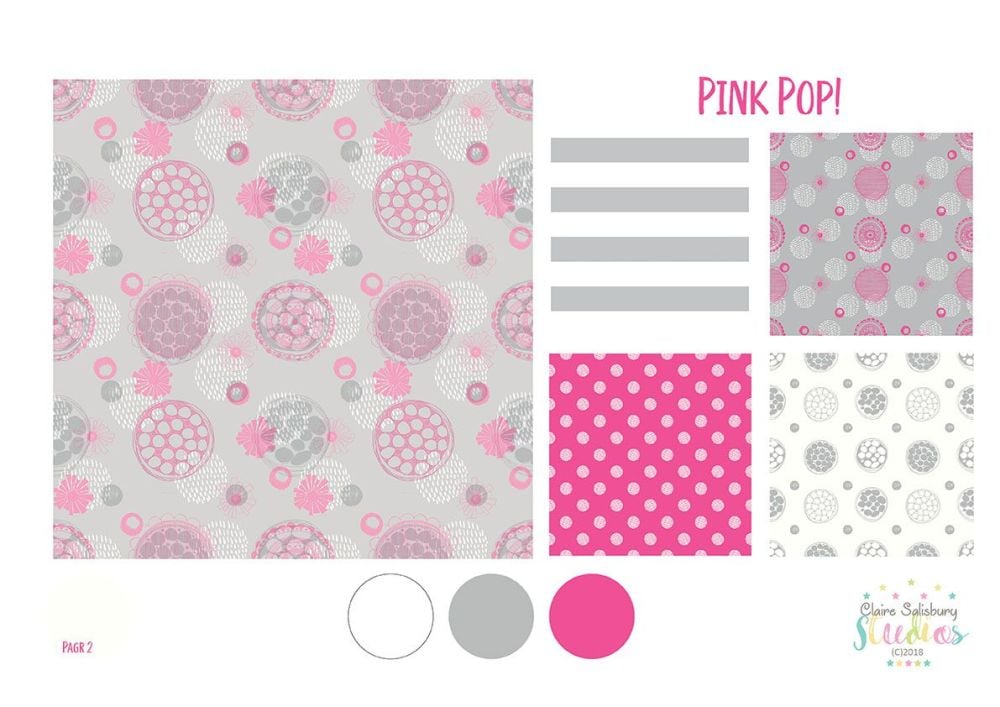 I finally finished uploading all of the new patterns to my Fashion Formula Storefront and I've ordered all of the samples so, hopefully all the new pattern designs will be available to buy from next week.
Stay colourful!