A Blue Pattern for Blue Monday
Posted on
Hello hello! Its Blue Monday, the most depressing, miserable day of the year apparently, isn't that a cheery thought? I know I've shared this particular pattern before, this was one of the ones I created during Make It In Design Winter School 2018 and seeing as it's mainly blue I figured it would be a good one for today. There were 3 different colour variations, this one is the first one I created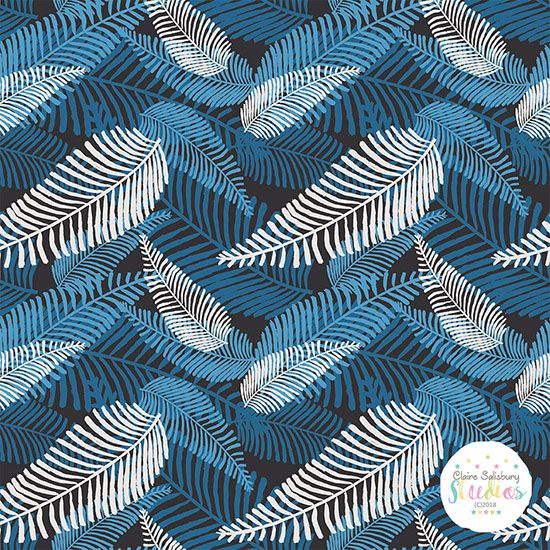 Then darker leaves on a very light grey background.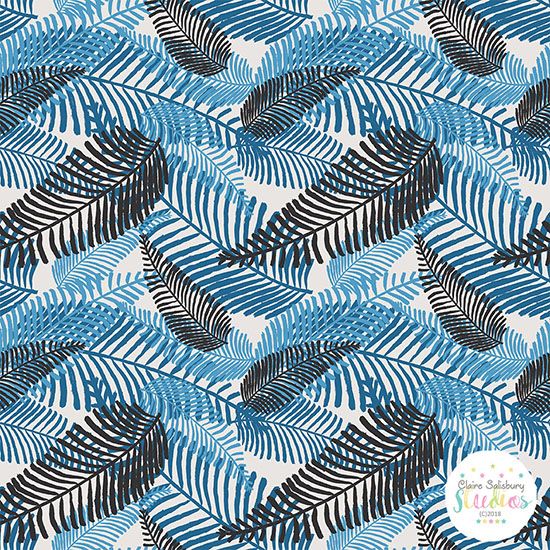 Then some lighter coloured leaves on the light grey background.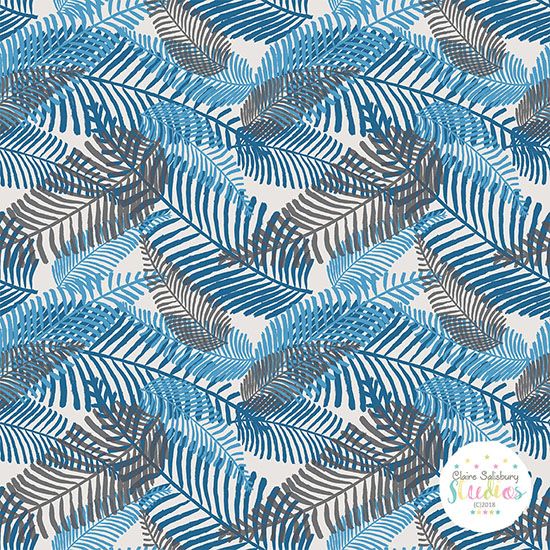 I decided to tweak the colours in a couple of them the other day, it never ceases to amaze me how different a pattern can look just by changing the background colour, so this one I went for a darker grey for the background and left all of the other colours the same. I love the overall look, it seems a bit more muted then the previous 3.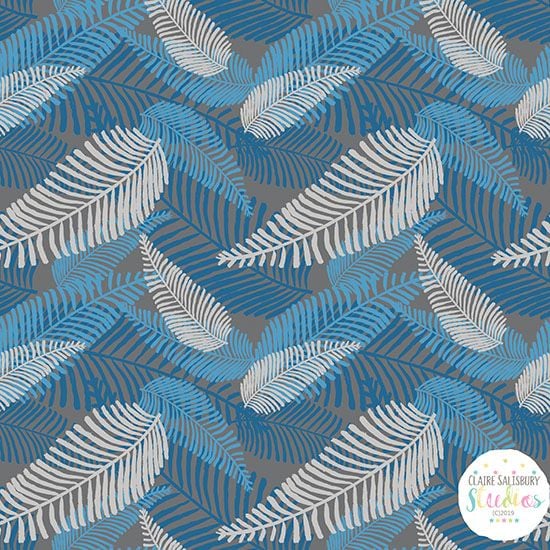 Then this one is my absolute favourite, I kept the darker grey background and changed some of the leaves to somewhere between a Navy & a Royal Blue colours, the overall effect makes the design really pop! I can definitely see this on cushions in the future!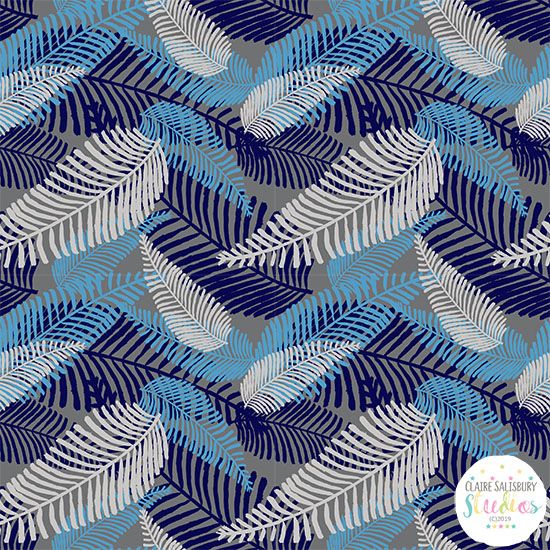 Thanks for stopping by